Pet & House Sitting Gloucestershire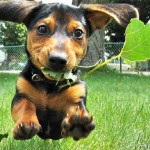 Areas covered – Gloucester, Cheltenham, Newent & some parts of the Forest of Dean.
Why put your pet through the stress of going to a boarding kennel or cattery when you're away? I'm sure they would be much happier in their own environment. Let us look after them for you. We are a family run business, offer a friendly, trustworthy service and are fully experienced in looking after all different types of animals from horses to hamsters! No matter how big or small, rest assured they will get our undivided love and attention. Whatever service you require, be it daily visits or to stay at your home while you're away, just ask and we will accommodate you.
We are fully insured and police checked for your security and peace of mind.
We are also able to administer any medication (upon your supply and instructions) if required.
How does the service work?
If you are thinking about using a house sitter, then simply click on our contact us page and email us with your name and contact details, or telephone us on 07730 612 452 and we can call you straight back. You will then be asked about the services you might need and we will complete a booking form over the phone. Experience has shown us that telephone bookings are preferable as it allows us to gather more information about the level of service you may require. If you are happy to proceed we will arrange to visit your home at a time that suits you.
This visit provides you with the opportunity to explain in detail any special tasks that may be required in your absence.

During the visit, we will complete a detailed checklist and instruction sheet.

We will then arrive at your home on the day agreed
You can then leave your home and animals, knowing that they will be secure and well cared for.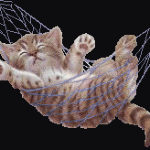 On your return, we can be on hand or can contact you, whichever you prefer, to report on your pet's welfare and any occurrences in the home. If you have left a return home shopping list, we will fill your fridge and cupboards with those essential items you require.
Last minute bookings shouldn't be a problem, so give us a call on 07730 612452 or click on our contact us page.
We look forward to hearing from you.